Women Supporting Women Mentorship
The Division offers the opportunity for those interested to connect with a professional planner that serves as a mentor on career-related concerns. Please check back in 2021 for the next Program season...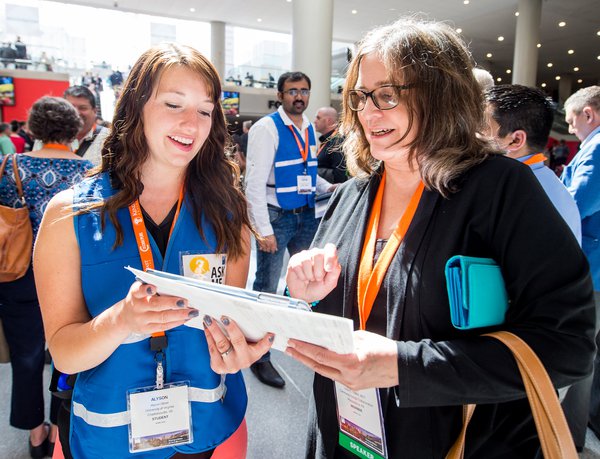 The Division maintains four programs that seek to increase knowledge and understanding about the field. If interested in learning more, please follow the links or contact us.

Girls Who Plan
The Division offers an incredible program and member volunteer service opportunities that focus on an equity initiative to introduce urban planning to girls in grades K-12 to expand and strengthen the presence and leadership of women within our profession.
Scholarships
The Division maintains an occasional scholarship program to support student members attending the National Planning Conference. Stay tuned for the next selection of students...

Grants
The Division maintains an occasional grant program to support members' research projects and other efforts that demonstrate a benefit to the membership as a whole.

Partners
Our Division is very excited to have many partners who have helped contribute to our events, webinars, and receptions. If you have an interest in partnering with us, please contact us!
WPD Leads NPC23 Planners' Day of Service
On March 31, 2023, APA Divisions members convened at the Downtown Philadelphia Marriott for Planners' Day of Service (PDoS) 2023. Planners were introduced to the concepts and language of neurodiversity (the variations in the way we each experience and perceive the world) and sensory accessibility, and participants discussed the planner's role in advancing neurodiversity acceptance, accessibility, and accommodations. Attendees gained hands-on experience, knowledge, and tools to bring home to their own communities by participating in a group sensory audit and helped assemble Calming Kits (sensory-friendly care packages) that we donated to Kamp for Kids, a Philadelphia-based non-profit organization providing fun experiences for kids on the neurodiversity spectrum. Sensory audit observations and feedback will be used to develop a brief set of sensory accessibility recommendations, including instructions for performing a sensory audit, and shared with APA staff, leaders, Divisions, and Chapters for future conferences and events.
Planners' Day of Service 2023 was an overwhelming success, in no small part due to the help and support of multiple APA Divisions, the Divisions' Council, and individual APA members. It may be hard to believe, but discussions about NPC24's service event are already underway. We'd like to take this opportunity to extend an early invitation to join us in Minneapolis for what's sure to be another rewarding Planner's Day of Service. We hope to see you there!
Planners Day of Service (PDoS) is an initiative conceived and led by APA Divisions, and supported by Divisions Council grant funding. This year, PDoS was led by the Women & Planning Division, with additional financial and in-kind support from the Environment, Natural Resources and Energy Division; International Division; Planning and the Black Community;  Small Town and Rural Planning Division; and the Transportation Planning Division. For more information or to participate in and/or support NPC24 Planners' Day of Service, please email women.apa@gmail.com.
Awards
Our Division has received awards from the Divisions Council of the American Planning Association!